Overview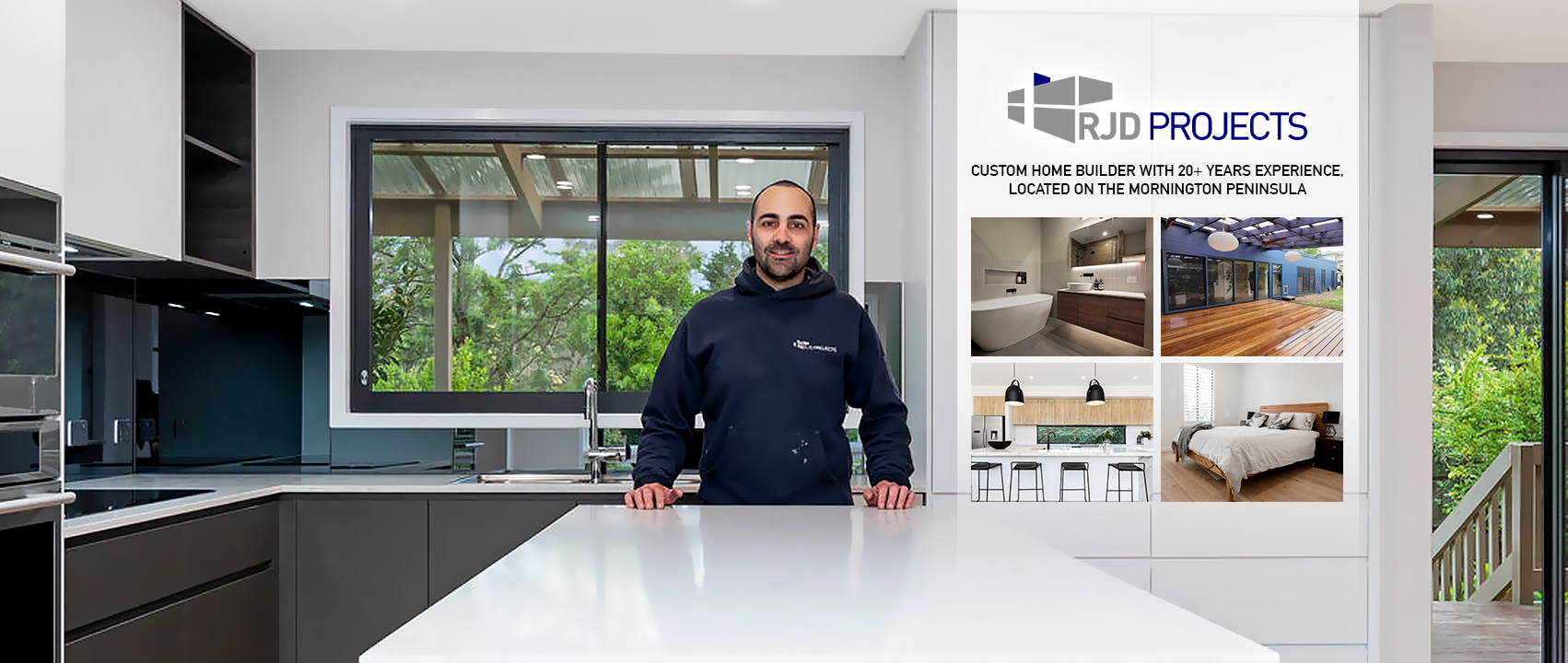 RJD PROJECTS Pty Ltd specialises in New Homes, Extensions, and Renovations servicing South East Melbourne and Mornington Peninsula.
We take a personal approach on new builds, making sure that the home feels right for you and making your place a very special space to create memories.
RJD PROJECTS Pty Ltd have been in the residential building industry for over 20 years and have established a great network of tradespeople who show high standards and quality in their workmanship.
RJD PROJECTS Pty Ltd will help and guide you through your new project from start to finish with a hands-on approach. A trusted consultant will be available to discuss options and answer questions throughout the construction process.
Robert is a Registered Building Practitioner with Victorian Building Authority, is a member at Master Builders, has 2 Diplomas in the building industry and a Certificate IV in Building and Construction. Robert has a trade back background in Carpentry so you can be assured that you will see him on site with a hands on approach with quality control checks and attention to detail.
We are a custom home builder and take a personal approach on the builds, ensuring that the home feels right for you. We build for clients who want a home that has been custom built to their specifications and requirements. Our vision is to make your dreams a reality and help create more wonderful memories in your life.
RJD Projects has a great network of people in the building industry who are highly skilled and experienced in their trade and who take pride in their workmanship. We focus on being well organised, communicating with our clients on a daily basis and listening to all your inspiring ideas and visions for your home.
LET'S DISCUSS YOUR NEXT PROJECT!
RJD PROJECTS Pty Ltd provide our clients with professional residential construction services with a strong focus on building to high standards.
Visited 234 times, 1 Visit today