Overview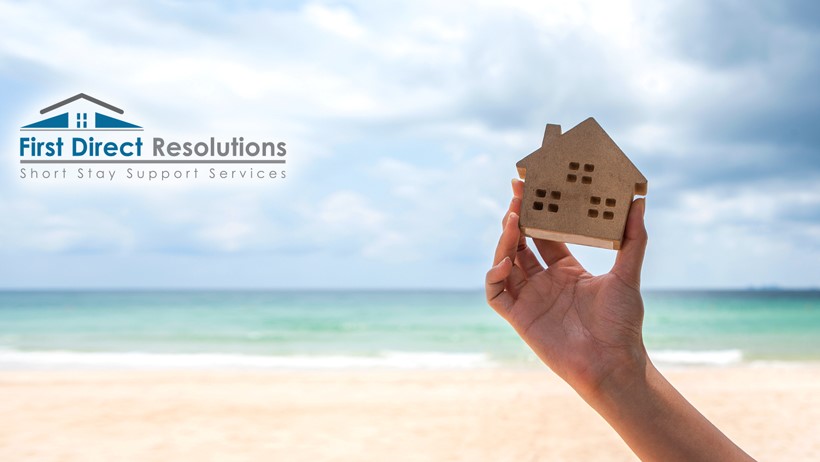 Are you a Airbnb Host, Short Stay Rental Property Manager or Holiday Home Owner on the Mornington Peninsula?
Have you appointed a designated contact person?
Worried that you won't be nearby should things get a little out of control with your guests?
First Direct Resolutions provide support with disruptive guests and neighbour complaints, reducing risks of fines!
First Direct Resolutions are a locally based and owned business. Both The Directors, Jill and Jo have lived on the Mornington Peninsula for over 10 years.
They collectively possess over 36 years call centre experience dealing with difficult and sensitive calls, both having worked in major Banks in the UK. Jo has 15 years as a real estate agent managing sales teams and a property management department. Jill has worked as a Business Manager in finance and education.
They're proud to have received positive comments from local neighbours who have seen a reduction in the number of noise issues created by guests. They believe FDR has played a significant role in the reduction of these complaints because FDR contact each new guest on arrival.
Jill & Jo have also received excellent feedback from Property Managers, guests and neighbours for their high level of customer service.
Short Stay Support Services
Supporting AirbnB, Property Manager & Owners
First Direct Resolutions will be your designated contact with Mornington Peninsula Shire and we'll liaise with both guests and neighbours.
We will respond within 2 hours to comply with the local law. We'll also contact the booking guest on the day of check in.
The First Direct Difference
We operate 24/7 – 365 days per year
Disruptive Guests & Noise Management
After hours noise complaint calls
for your property
Handle parking and rubbish incidents
Liaison between neighbours & guests
Incident report after each complaint
We offer a robust process to deal with all complaints quickly and efficiently
Deploy mobile security when required
Pre stay call for each new guest
Incident Reporting
A full incident report is provided to the Property Manager and or Owner detailing the events with outcomes.
Mobile Security
24/7 patrol deployed giving you peace of mind that your property will be attended to in the event of an incident reporting anti social behaviour.
Mediation between Neighbour and Guests
We empathise with the neighbour and listen and document their complaint. All notes are factual and timelined with all parties being kept up to date.
Advertising Platforms
Our clients use Airbnb, Stays, booking.com plus a variety of other property marketing websites.
We operate 24/7 – 365 days per year
Contact us today for more information!
Visited 165 times, 2 Visits today